How to fix ECUHELP KT200 read Delphi E87 via OBD OK but can't write?
I attempted to use ECUHELP KT200 to read a Delphi E87 ECU in an Opel Mokka 1.7 CDTI via OBD but can't write.
The file is modified dpf egr off read in bench on table in full system but impossible to write it in bench so I try in obd I succeeded in reading but impossible to write the modified file.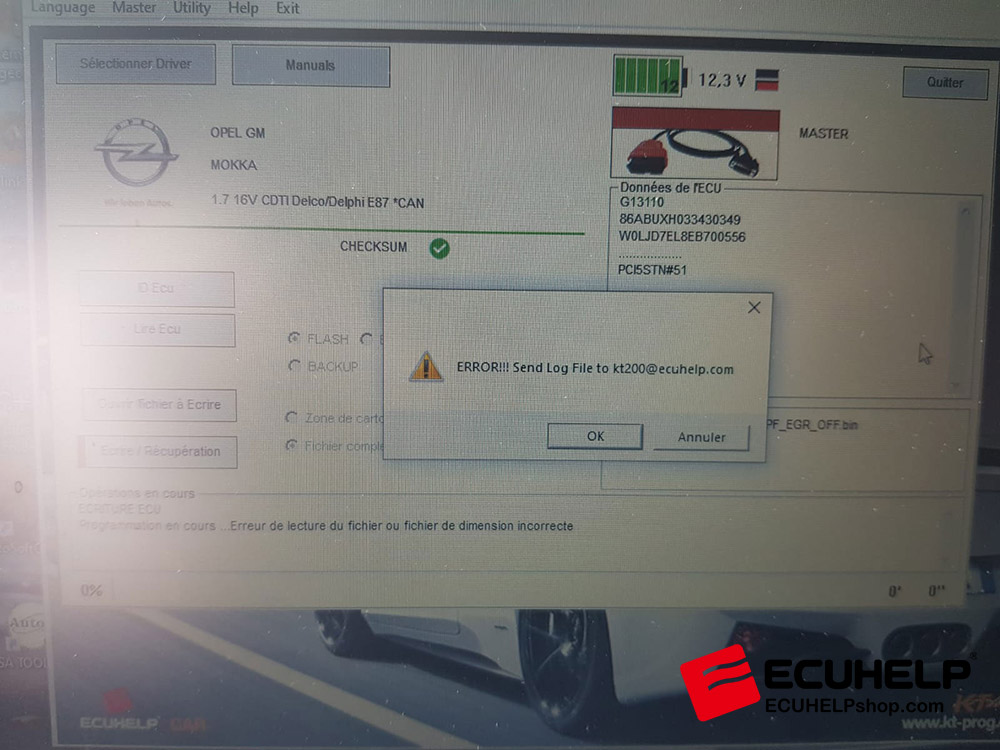 Possible reason and solution:
Bad file...different size
Change your tunner
Try to do manual.checksum
Read and write on obd
Look,
ECUHELP KT200
can read and write Opel Delphi E87 100% yes.
BTY, for the Opel E87 with the encypted password, please use
IO Prog
which can calculate 10-bit seed as the key.