If you own the ECUHelp KT200, you can access the KT300 checksum software for free. Otherwise, you can simply purchase this dongle to use the software.
What is KT300?
Some ecu will not allow KT200 to write if checksum enabled, manual fix before write.
Free download
KT300 Checksum software
.
How to use KT300?
1.Connect the KT200 to your computer;
2.Place the KT300 software on the desktop.
Note: there's no installation required.
ECU List:
Bosch BMS46 1.9L - BMW
Bosch BMSK ME9+ - BMW Motorrad
Bosch EDC15 - MMC SMART CDI euro2/euro3
Bosch EDC15 - Volvo 2.4 D5 euro 3
Bosch EDC15 4.1 - Nissan TDI
Bosch EDC15 P1.0 - VAG TDI injector pump
Bosch EDC15 PSOP 29F200 - Volvo
Bosch EDC15 PSOP 29F400 - Chrysler Jeep CRD 2.2/2.5/2.7
Bosch EDC15 PSOP 29F400 CR1 - FAL/Mercedes
Bosch EDC15 PSOP 29F400 CR2 - BMW/Rover
Bosch EDC15 PSOP 29F400 CR2 - all brand
Bosch EDC15 V3.1 PLCC 2X27C010 - all brand
Bosch EDC15P - VAG TDI V4.1 2002
Bosch EDC15P/EDC15V/EDC15VM 4.1 - VAG
Bosch EDC16 MPC55X - all brand
Bosch EDC16+ MPC56X - all brand
Bosch EDC17C49/EDC17CV41 TC1797 - Case/Iveco FPT/New Holland
Bosch EDC17CV42 TC1797 - Fendt/MAN Truck
Bosch EDC7 - Case/Iveco/New Holland
Bosch EDC7/C3 - MAN
Bosch EDC7U1 - MACK Truck
Bosch EDC7U31 - Case/New Holland TIER4 with adblue
Bosch Hybrid ME7.3.1 - FAL
Bosch Hybrid ME7.3H4 - Fiat
Bosch Hybrid ME7.x - Ferrari
Bosch KEFICO M7.9.8 - KIA
Bosch M1.5.5 - FAL/Opel
Bosch M3.8/5.9 - VAG
Bosch M5.2.2 - Porsche
Bosch M5.2/M5.2.1 - BMW
Bosch M7.4 - Polaris snowmobile
Bosch M7.9.x - Hyundai/KIA
Bosch ME 7.6.2/7.6.3/7.6.4/9.1/9.5/9.6 - Opel
Bosch ME 7.9.9 - Chevrolet/FAL/Opel
Bosch ME1.5.5/ME7.9.6/ME7.6.1 - Opel
Bosch ME2.0/2.1 V1/V2/V3 - Mercedes
Bosch ME2.7.x/ME2.8.x - Mercedes
Bosch ME7.1.1 - BMW
Bosch ME7.1.1 microprocessor ST1027X - VAG
Bosch ME7.2/ME7.8 - Porsche 993/996/Boxster
Bosch ME7.3.2 - Ferrari/Maserati
Bosch ME7.4.5 - PSA
Bosch ME7.7.1 29F400 - Mitsubishi
Bosch ME7.8 microprocessor ST10XXX - Porsche 997
Bosch ME7.8.8 - Great Wall Motor
Bosch ME7.9.10/MED7.6.1 - FAL
Bosch ME7.9.51/M7.9.5 - Toyota
Bosch ME7.9.7 - DR/Lada/Rover/KIA
Bosch ME7.x 29F400/29F800 - Volvo
Bosch ME7.xx - VAG euro4 >01
Bosch ME7.xxx - VAG 99 - 01
Bosch ME9 - Ford/Volvo
Bosch ME9.1.1 MPC564 - Bugatti
Bosch ME9.7 - MEB
Bosch ME9/ME9+ - BMW
Bosch MED7.1.1 - FAL JTS
Bosch MED7.6.2 - FAL
Bosch MED9.1 FSI MPC564 - VAG
Bosch MED9.1 MPC562 - VAG TFSI
Bosch MED9.1.1 - Maserati
Bosch MED9.1.5 M58BW016DB MPC564 - VAG TFSI
Bosch MEDVC17 TC176X/TC179X/TC172X - all brand
Bosch MEG1.0 ECU004/MEG1.1 ECU005 - MCC SMART euro3/euro4
Bosch MEG1.1 ECU006 - MCC SMART euro4
Bosch MEG7.7.0 - SMART
Bosch MP7.2/M7.4.4/ME7.4.4 - PSA/Renault
Bosch MS5X DIL27C256/27C512/27C010 - all brand
Bosch MS6.x - all brand
Bosch MSE3 - CF MOTOR
Cummins CM2100 Dodge
Delco E37/E38/E39/E78/E83/E87/E98 - GM/Opel/Chevrolet
Delco Hybrid - Opel 1.7 DTI
Delphi - Chevrolet/Isuzu
Delphi DCM1.2/DDCR - Hyundai/KIA 2.9 Dacia/Nissan/Renault/Suzuki 1.5
Delphi DCM3.2 - KIA Carnival 2 Mercedes C/E - series Ssangyong Actyon/Rexton 2/Tata
Delphi DCM6.1/DCM6.2 - Ford/PSA/Ssangyong/VAG
Delphi DDCR/DCR3.x/DCM3.4/DCM3.5/DCM3.7/CRD2.xx/CRD3.xx - Ford/GM/GWM/Hyundai/KIA/Mercedes/PSA/Renault/VAG
Delphi DMCI - DAF Trucks
Delphi Delco Z22SE engine - Opel
Delphi ETC3 - DAF PACCAR Trucks
Delphi MPC555 - Ford/Jaguar
Delphi MPC555 - Ssangyong Kyron/Rexton/Rodius
Delphi MT80/MT60 - Daewoo/Geely
Denso - LandRover
Denso - Renault 3.0 TDI
Denso NEC_NBD - Toyota
Denso Renesans - all brand
EFI T4E/T6E/CT1 - Lotus/Caterham
Eldor NEMO MV Agusta
FoMoCo Continental TC1797 SID208/SID209 Ford/LandRover
FoMoCo Visteon DCU 102/104/106 - FAL/Ford/LandRover
Heinzmann EMR2 - Deutz/Same
Keihin - KTM/Triumph
Lucas - DIL28C64/PLCC28HC256 - Volvo Trucks
Lucas DIL 27C256/27C512/PLCC 27C010 - FAL/Ford/Mercedes/PSA
Marelli 48P.xx/MM6LPXX - PSA
Marelli 4XX/5XX/6XX/7XX/8XX/9XX/10X/15X - Ducati/FAL/FCA/Opel/Suzuki/VW/Tata
Motorola - Scania Truck EMS S6/S7
Motorola ECM/PCM ECU - Mercury marine
Motorola ECM0563 - MAXXFORCE
Motorola MEMS 3 - LandRover TD5
Motorola NGC4 - Chrysler
Opel Denso MULTEC
Phoenix L3/L4/L6/L9/L11/L12/L14/L15/L18 - John Deere
SISU diesel EEM2
Sagem 2000 - PSA
Sagem 3000/SIM32/Valeo V40 SH7055/SH7058 - Renault
Siemens ECM 28F400B - International truck
Siemens EMS 2102/2103 - Ford
Siemens EMS2 - BMW/Mini
Siemens ESG52/ESG53 - Chrysler
Siemens MS41 - BMW
Siemens MS42 - BMW
Siemens MS43 - BMW
Siemens MS45 - BMW
Siemens MSD80/MSV80/MSD81/MSD85/MSD87/MSV90 - BMW
Siemens MSE 3.7 ROTAX
Siemens MSS50 MSS52 MSS54 - BMW M3/M5
Siemens MSV70/MSS70 - BMW
Siemens SID201/203/204/803/803A/902 - Ford/Jaguar/LandRover/PSA/Volvo
Siemens SID301/SID305/SID306/SID307/SID310/SID807/EMS2204/EMS2205/EMS2207/EMS2211/EMS24XX/EMS3110/EMS3130/EMS3155 - Dacia/Ford/MEB/Nissan/Renault
Siemens SID804/901 - Ford 1.4/3.0 TDCI
Siemens SID80X 29F400BB - PSA/Suzuki HDI
Siemens SID904/913 - International
Siemens SIM 19/2X/210 - Ford
Siemens SIM266 - Mercedes
Siemens SIM271DE/KE - MEB CAR
Siemens SIM4L E/KE - Mercedes
Siemens Simos 3/7.1/9.1 - VAG
Siemens Simos 5WP4 PPD1.1/Simos 6.2 6.3 - VAG
Siemens Simos PCR 2.x - VAG
Siemens Simos8.x/Simos10.x/Simos11.x/Simos12/Simos18 - VAG
Siemens Simtec 70/71/75/76/81/90 - Opel
Siemens Sirius 32 29F200 - Daewoo/Renault/Volvo
Siemens Sirius 34 29F400 - Renault/Volvo
Siemens Sirius 81 - PSA HPI
Siemens VDO - Ducati
Siemens VDO Continental SIM2K - Chevrolet/Hyundai
Siemens VDO MSS60/MSS65 - BMW series MPOWER V8/V10
Siemens VDO PW5XXX/PW8XXX - Proton/Ssangyong
Siemens VDO SDI3/SDI4/SDI6/SDI7/SDI8/SDI9/SDI10/SDI21 - Porsche
Siemens VDO SIM90T - Dodge
Siemens/Continental PSOP 29F200/400/800 - Brilliance/Chevrolet/Chrysler/KYA/Hyundai/Khodro/Saipa
TRW - Renault/Volvo Trucks
Temic - Mercedes Trucks
Temic DDEC6 - Freightliner Mercedes Truck
Trionic T7/T8 - SAAB
Valeo Johnson J34P/V34P - PSA
Visteon Ford ECC V - Ford TDCI/TDDI Focus/Fiesta/Mondeo/Transit
Visteon Ford ECC V/VI CAN-line - Ford
Look at the following images shows some ECU models checksum calculation will be automatically done by KT200 ECU Programmer: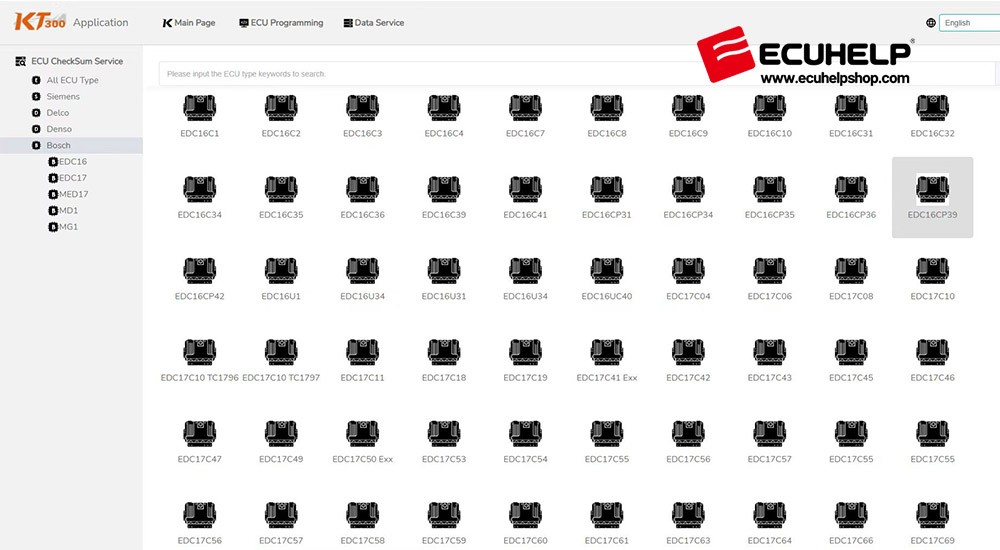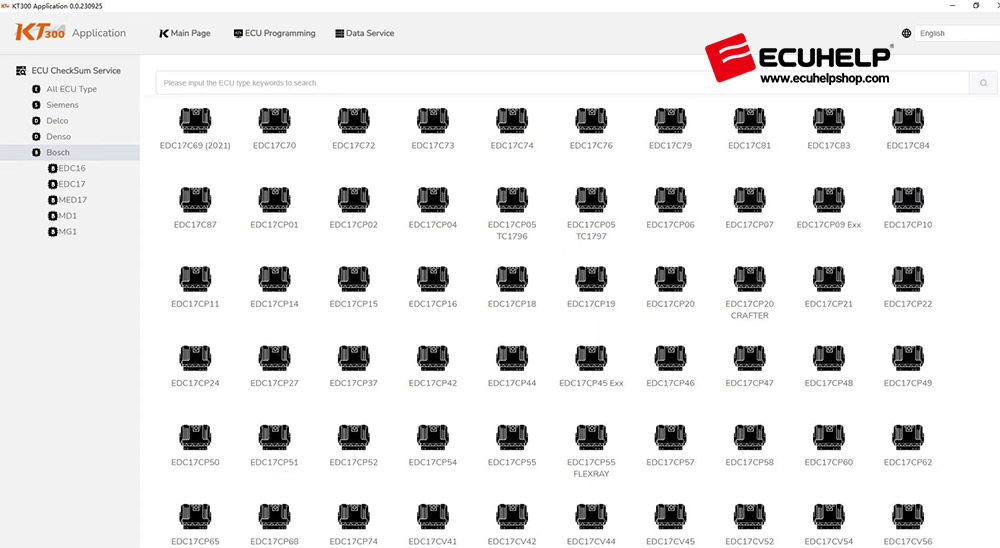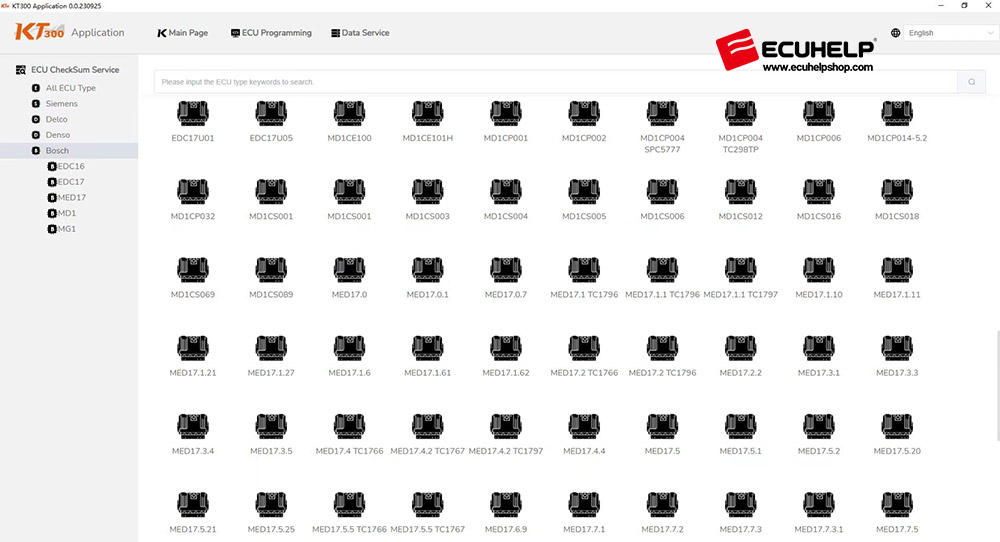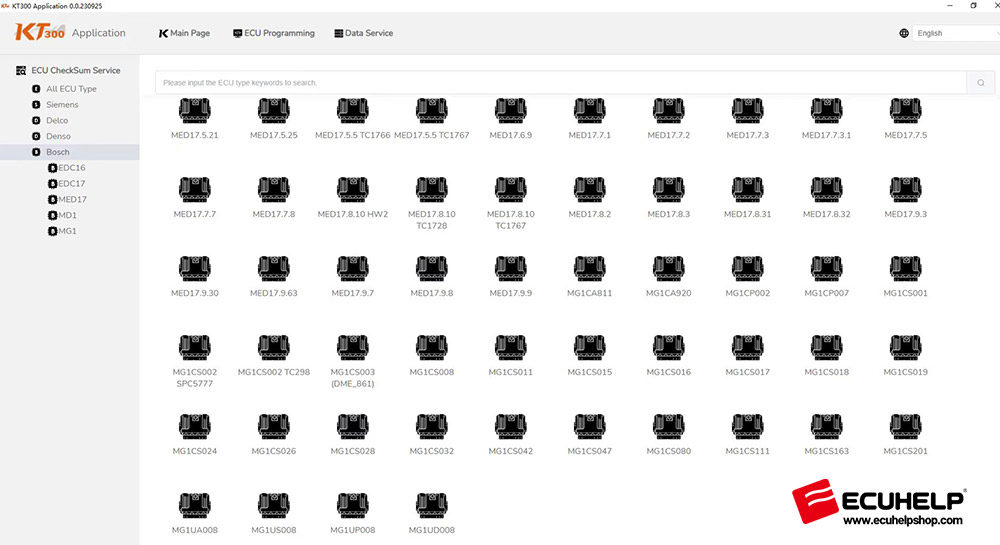 ---
We are dedicated to providing excellent support and assistance. If you have any questions, concerns, or inquiries, please don't hesitate to reach out to us. Our team is here to help!
Email:
Sales@ECUHELPshop.com
Whatsapp:
+86-18205996549
Skype:
Sales@ECUHELPshop.com
Live Chat:
Visit our website and click on the live chat option to chat with Oliver Liu in real-time.