Resolve ECUHELP KT200 Simos 18.1 Password Not Working Error
Have a password error (NOP) when read/write Simos 18.1 with ECUHELP KT200? Learn how to connect KT200. Ensure a stable power supply of 13.5V. Contact us via WhatsApp or email for further assistance.
Question: Use ECUHELP KT200 to read/write Simos 18.1, but it finds the password not working, returning an NOP error. Please refer to the error image below.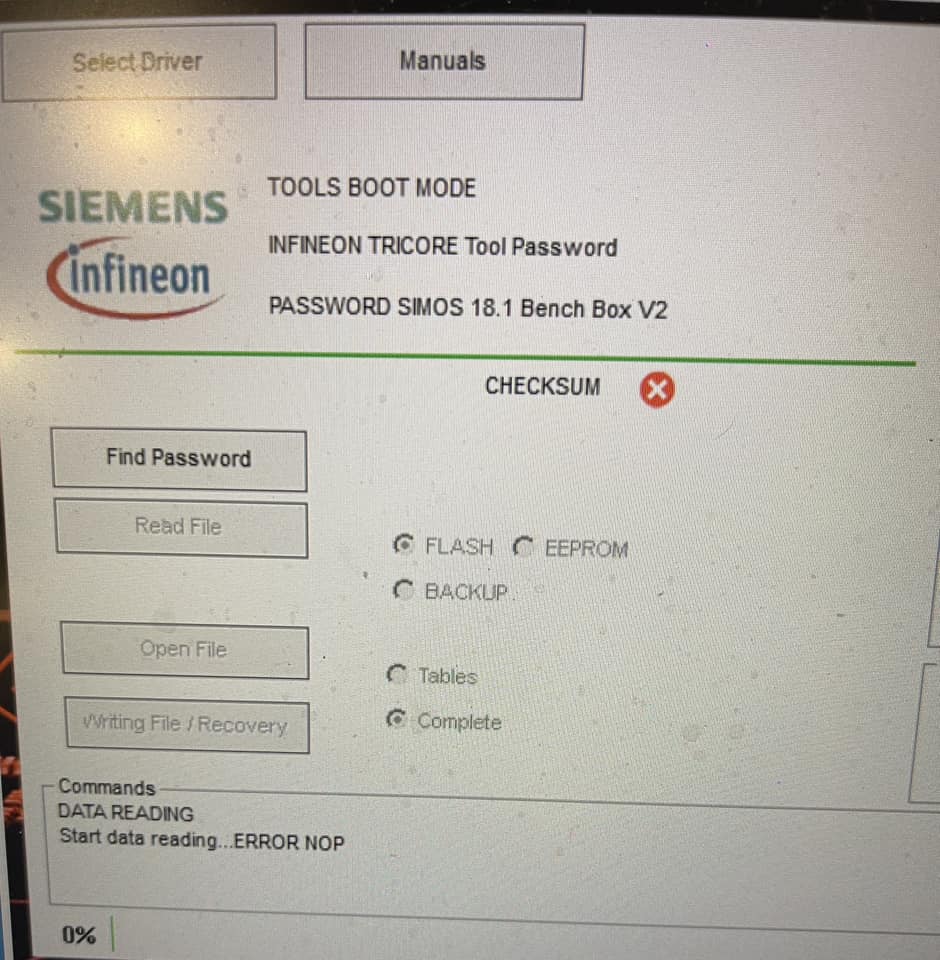 Solution:
1. Please refer to the "Manual" to connect the jumper to the ECU in Boot mode.
2. simos18.1 read password without the bench box the same for reading and writing the ecu, make sure you have 13.5v.
it writes bench box v2 but you don't have to plug it in show your plug in.
If you have any further questions or require additional assistance, please feel free to reach out to us:
WhatsApp: +8618205996549
Email: Sales@ECUHELPshop.com
We are here to support you throughout the process and ensure a smooth experience with your ECUHELP KT200 ECU Tool.