Can KT200 R /W PSA MD1CS003, any risk be blocked?
C
an PSA MD1CS003 ECUs be read and written or is there a risk
of be
blocked?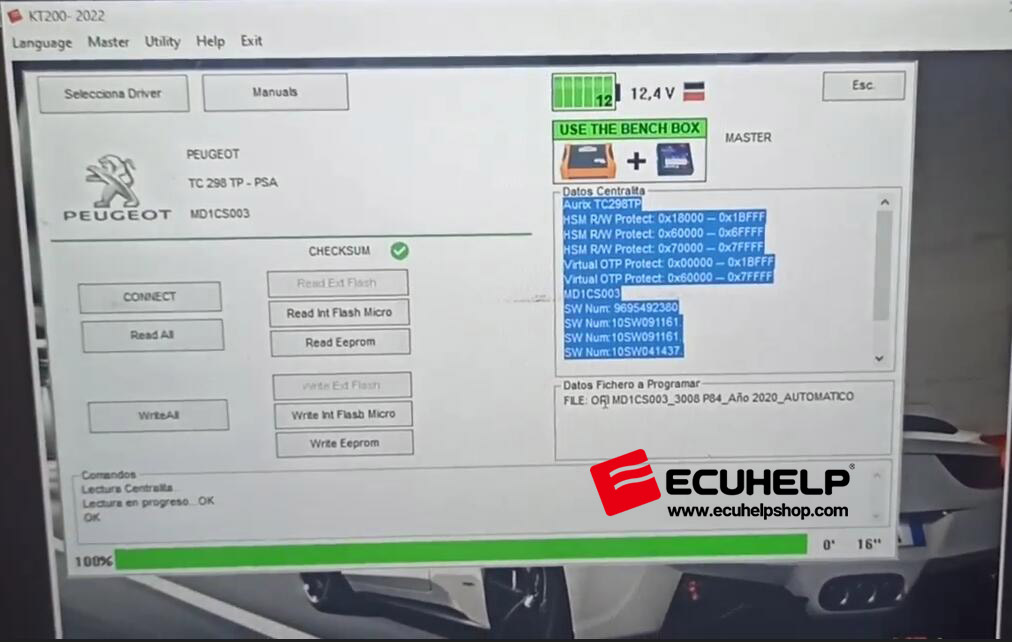 ecuhelpshop.com reply: ecuhelp kt200 is able to read and write, if there is any risk or not, it depends on how you modify the wroten file , it cannot be written if change to the sensitive area OTP.
Anyquestion, please contact at
whatsapp: http://wa.me/8618205996549